Bannon Bombshells! Buffet loses 43B! 24 comms! AMC/Meme stock!
ALL SPONSOR AND SANTASURFING and MAUI CONDO GIVEAWAY CONTEST LINKS
Complimentary Notes (2) with each order of Pain Absolve and or Brain Fuel until August 13, 2022




FINANCIAL NEWS A senior BlackRock strategist says the days of low inflation and soaring stock markets are over — and investors can expect a decade of lower returns (msn.com)
Here are the 5 most 'overvalued' housing markets in the US — they could even see prices plunge 15% to 20% if a deep recession hits (msn.com)
Billionaire indicted in largest-ever tax fraud case dies (msn.com)
MicroStrategy's Saylor Drops CEO Role as Company Posts $1 Billion Loss (msn.com)
11 Charged In Alleged $300 Million Crypto Pyramid Scheme By Forsage (forbes.com) Coinbase Asks Supreme Court to Halt Account-Holder Suits (msn.com) US sanctions crypto 'laundering' service Tornado - Insider Paper
There's a 'perfect storm' brewing in the family housing market — here's a super simple way to take advantage (msn.com) SoftBank in Talks to Sell Fortress After Logging Record Loss (msn.com)
SEC sues Semisub's founders for fraud, alleging they used investor funds for psychics and drugs (msn.com)
Berkshire Hathaway posts $43.8 billion loss as stock holdings tumble (msn.com)
AMC / MEME Stock Bed Bath & Beyond, GameStop, AMC all surge as meme stock mania makes a comeback [Video] (aol.com) POLITICAL BETO
EXCLUSIVE: Did Nancy Pelosi Travel to Taiwan to Increase Her Family Fortune? Her Son Paul Pelosi Jr. Was with Her in Asia (thegatewaypundit.com)
Paul Pelosi Jr. Skipped Seoul Meetings with His Mother During Asian Trip -- Signed Major Business Deal with Korean Hydrogen Producer Months Ago (thegatewaypundit.com)
CONFIRMED: Paul Pelosi Jr. Traveled with Speaker Nancy Pelosi on Her Recent Trip to Asia (thegatewaypundit.com) 'We are truly led by imbeciles': Nancy Pelosi slammed for 'connection' with China comment (yahoo.com) |
Democrat Senators Advance Biden's Massive Tax-and-Spend Bill - Kamala Harris Casts Tie-Breaking Vote (VIDEO) (thegatewaypundit.com) Speaker of the house...SPOKE!
"Blatantly Unconstitutional" - Soros-Backed Florida Prosecutor: Governor DeSantis "Does Not Have the Authority to Suspend Me" (VIDEO) (thegatewaypundit.com)
Former CNN Anchor Arrested After Alleged Hit-And-Run Incident (thegatewaypundit.com)
Liberal News is slowly tapping out! I was Wrong about Trump Bannon Bombshells - FED
____________________________________________________________________________ EYES ON TRUMP LAWSUIT Against the Swamp and USA Inc. Trump V. HRC and Swamp Rats / USA Inc. - Case 2:2022cv14102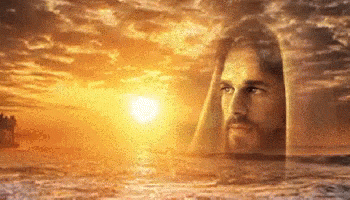 SALVATION PRAYER:


Disclaimer
All information / videos contained in our website are opinions only. Information is derived from Public information, News Articles & Social Media. We are not attorneys, accountants, financial advisors, in the medical field and or lobbyists.
Any information shared is not financial, medical and or legal advice.
This is only an opinion piece.