Busses only to Lizzy's event! Trump in DC! Scavino Comms!
ALL SPONSOR AND SANTASURFING LINKS
Complimentary Notes (2) with each order of Pain Absolve and Body Sculpt (While supplies last)


DAN SCAVINO RECOMMENDS NEW SEARCH ENGINE - FREESPOKE.COM
Trump in DC Speculation swirls after Trump is spotted flying into Washington, DC (msn.com)
https://www.msn.com/en-us/news/politics/speculation-swirls-after-trump-is-spotted-flying-into-washington-dc/ar-AA11IBS5?ocid=msedgntp&cvid=6e84504229174d42a734bc20f4614e5a
Katie Hobbs is scared! Democrat refuses to debate Trump-backed Kari Lake in Arizona governor race (msn.com) UK Charles didn't get to wear a robe or crown this past week. In this article his coronation won't happen until "probably next year". What I find interesting, is that there is a tremendous amount of ambiguity with this entire Operation London Bridge process.
The cowardly lion from the Wizard of Oz got to wear a crown and robe, but I doubt Charles will never get to wear one!
Wrinkled flag over coffin:
NATIONS REJECTING CHARLES - Caribbean Nation doesn't want Charles Here are a few nations that will reject Charles running their commonwealth countries. A Caribbean nation will vote on removing King Charles III as head of state, its PM says, as Queen's death sparks new debate on impact of colonialism (msn.com)
Remember all commonwealth countries have the option of leaving the UK monarchy forever! Let's not forget these gems:
So if the UK has no country to rule, what is the point of having a monarchy? What if the UK doesn't want to be a part of this monarchy?
Based on this definition, it seems that ole Charles won't have squat to rule. I guess that monarchy has / did die!
The queen's funeral plans are just an example of what to expect for the new regime to take over.
Bussed https://www.independent.co.uk/news/world/americas/queens-funeral-foreign-leaders-attending-b2164983.html So what happens next? Check out what Raffa posted....September 19, 2022 Queen Elizabeth funeral markers on Q:
In the game of chess, the King, the most protected piece on the chess board, is also the weakest piece. The Queen is the most powerful piece on the chessboard. If the chess game is played without a Queen on the opponent's side, the opponent will have a significantly lesser chance of winning! When the Queen dies, the King won't last! Is that the message here?
Is that the future of the UK and it's commonwealth countries? If there is no government to govern or rule over, then Charles and all the other new titled UK peeps are only carrying a fairy tale title.
Dan Scavino Comms!
KEYWORD - CHECKMATE
Dollar General Hero:
Patriot Jake provided the phone number for the Dollar General corporate office 615-855-4000. The cashier, Jacob Wittman, paid for the groceries of a veteran! We know Jacob may not earn a lot of money, but let's flood the corporate office with calls and see how we can get Jacob the thanks he so deserves!
God Bless you and thank you for sharing truth, love and joy!!
Keep your Faith in God!!!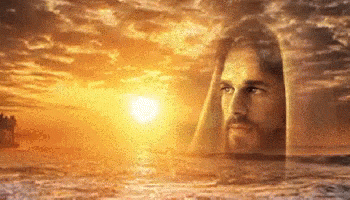 SALVATION PRAYER:


Disclaimer
All information / videos contained in our website are opinions only. Information is derived from Public information, News Articles & Social Media. We are not attorneys, accountants, financial advisors, in the medical field and or lobbyists.
Any information shared is not financial, medical and or legal advice.
This is only an opinion piece.