Lib media & MSDNC talks Q! Sep. 3 deadline! Trump Tuesday Truth Storm!
Updated: Sep 13
ALL SPONSOR AND SANTASURFING LINKS
Complimentary Notes (2) with each order of Pain Absolve (while supplies last)




DAN SCAVINO RECOMMENDS NEW SEARCH ENGINE - FREESPOKE.COM
NEWS - Judge Denies Kemp's Motion to Quash! Welp he best be ready for court! - UK Government launches program to pay Covid Vaccine Victims
- Garland doesn't want Whistleblowers!
TRUMP TRUTHS
President Trump truthed this post and emphasized "Special Agent". So does this tell us that the Special Agents the IRS were hiring are actually FBI agents?
TRUMP TRUTHING - REDPILLING President Trump is retruthing tons of Patriot / Surfer posts! TONS!!! Trump Truths on Qagg.news Trump Truth Social Account
Liberal People Magazine on Trump re-truthing Q Anon accounts! Even Surfers on SantaSurfing.Locals.com are sharing decodes of the truth posts! Lots of clues! FAKE NEWS IS TALKING Q
But they are clueless to the Q posts. Talk about the ultimate red pill! Get their viewers to check out Q posts! Ben Collins (guest on this report) has no idea what he is talking about, attempts to debunk Q posts and Truth! Then, why are they on Truth if they claim it is a small platform?
The Q post Trump retruthed!
Oh my goodness...this is only the beginning!
Will they get their viewers to look at Q? Look at Trump truths? The non-bot liberals are at a loss right now, they know Biden is horrible for the country, they know the Dems cheat (and yet they deny that), they know Trump and Trump Supporters are fierce with facts and they don't know how to think for themselves!
KEYWORD: BOOMERANG
September 3, 2022 Deadline
This is another reason why the dirty Dems are losing their minds!!! They have nothing and so they tried 2 Impeachments / CrossFire Hurricane / Rigged Machines / Mules/ Foreign interference in the election / Media bias / Social Media Bias - Censorship / FBI Colluding with the election and false flags and false arrests and flat out LIES from the dirty media...and they know Trump has got a stranglehold on all of them, including the dirty justice system!
Liz Harrington drops a bomb!
Get your Memes Ready and also your
Keep your Faith in God!!!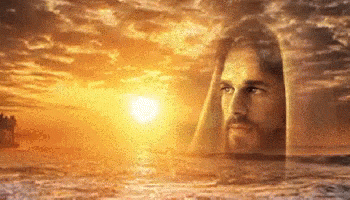 SALVATION PRAYER:


Disclaimer
All information / videos contained in our website are opinions only. Information is derived from Public information, News Articles & Social Media. We are not attorneys, accountants, financial advisors, in the medical field and or lobbyists.
Any information shared is not financial, medical and or legal advice.
This is only an opinion piece.