Paving the way for NESARA / GESARA! Exposing injustice to get justice!
ALL SPONSOR AND SANTASURFING LINKS
Complimentary Notes (2) with each order of Pain Absolve and or Brain Fuel (while supplies last)




DAN SCAVINO RECOMMENDS NEW SEARCH ENGINE - FREESPOKE.COM
GESARA / NESARA - Constitutional Justice Part of NESARA is Constitutional everything...especially the law! Trump RICO case - Trump v. Hillary Clinton / USA / Swamp Rats - Doc 258
Search Warrant Case - Doc 18 We learned earlier that the Judge that signed the Search Warrant was the same judge for the Trump RICO case against Hillary / USA et al.
Who is Juan Anthony Gonzales ("Tony" Gonzales):
Let's look at the signature pages for both now...who signed both pages for both cases, one as the US Attorney representing the Defendant, USA and the other for representing USA in the Search Warrant? Juan Anthony Gonzales
Isn't this a Conflict of Interest? First, we had Bruce Reinhart, a Magistrate, recuse himself from President Trump (as Plaintiff) RICO case against Hillary Clinton / USA et al and then Reinhart signs the approval for the Search Warrant at Mar-A-Lago ("MAL") 6 weeks later.
In President Trump's RICO case against Hillary Clinton / USA et al, Crossfire Hurricane is referenced in it. Didn't President Trump just truth this:
Knowing Crossfire Hurricane is already declassified, and fake news is spewing it as Classified material, yet they are fighting so hard to get a hold of these documents, then are they intervening to HELP the FBI in their own defense?
In my humble opinion, this is all one big conflict of interest. Remember that President Trump has referenced Prosecutorial Misconduct several times in many of his rallies and speeches! He knows that the justice system is so corrupt and because the justice system and the many articles about the FBI framing innocent people, this Federalist Article sums up:
Back to Tony Gonzales, how could he possibly be authorized to sign the Search Warrant documents just days before his client, the USA (to include the dirty FBI cops like Comey, Strzok, Page) had to reply to their court deadline as defendants? In essence, he needed to find the cards President Trump had against his client? How is this even legal?? Why is the FBI so worried?
Liz Cheney loss, that means she will not be fighting for to protect the FBI via her ridiculous January 6 (un)select Committee. The FBI needed her desperately! They needed her to keep the fight against President Trump and Trump's supporters to blame it on them. But there is adequate evidence to show that the FBI were all involved in their plot and scheme!
Remember, FBI Ray Epps, encouraging people to go to the Capitol?
The FBI sure loves to protect the dirty Swamp Rats and coincidentally, those Swamp Rats are named in President Trump's lawsuit. New dockets did get filed by 8/18/2022.
So if Tony Gonzales is now representing former DC Dirty Cops based on court filings (Dockets 234 /256), doesn't that tell you enough of who their alliance is with? The Dirty DC Cops!
There you have it....US Attorney filed documents to represent the dirty cops and Rod Rosenstein and Adam Schiff and then they obtain the search warrant to find out Trump's Card! Exposing this blatant corruption is paving the way for a Constitutional Justice system!
Remember, President Trump appointed 300 judges! He has taken their bad dirty tactics and is used it against them! Always 10 steps ahead! President Trump is holding more than one Ace / Trump Card...he just posted the laundry list of FBI corruption Federalist Article. Not only has this activated the Trump Card, but all of this has activated YOUR Trump cards too!
TAKE A BREAK
The news is overwhelming and yes, we'd love to see a miracle happen, but when you know that the corrupt justice system is getting imploded, and the new justice system is ready to roll out and when we see fake news resignations / falling down. And to see dirty Wall Street imploding. All of these dirty entities, politicians, justice system, FBI agents know their days of doom are on its way.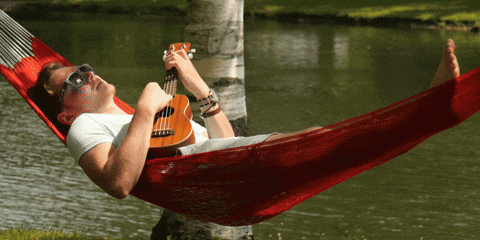 There is far too much bad in the world for any of this to be right! Walking in faith and stepping away from the news is so important to do at this time! Spend time laying in a hammock or sitting on a park bench and just hear God's voice talk to you! Listen to Him and take a look at a squirrel or bird, God always provides for them! You know God will provide for you!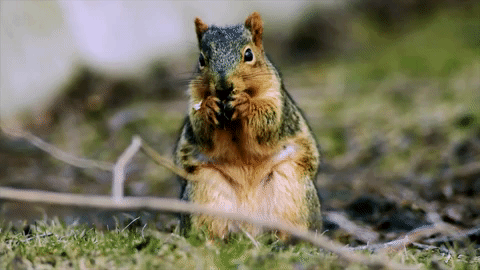 As we prepare for holidays, let's think about the intangible gifts we can give. The gift of a poem, or letter. The gift of giving a hug to someone that could sure use one. The gift of a Smile to a perfect stranger.
The holidays were never about giving tangible gifts, but to recognize our Lord Jesus and to spend more time with loved ones!
And if you want to give tangible gifts, there are places that helps the less fortunate.
Let's embrace the love we can give to the world and have complete faith in God that He will handle this. This Great Awakening is waking people up to the truth and waking up millions to get closer to God!
We're all so important in God's eyes! Yes, Frank, you are very important and popular in our Eyes and God's eyes!!!
Keep your Faith in God!!!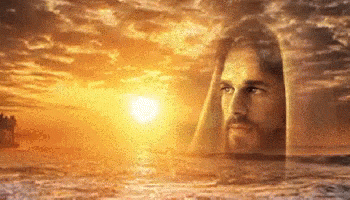 SALVATION PRAYER:


Disclaimer
All information / videos contained in our website are opinions only. Information is derived from Public information, News Articles & Social Media. We are not attorneys, accountants, financial advisors, in the medical field and or lobbyists.
Any information shared is not financial, medical and or legal advice.
This is only an opinion piece.