Search Warrant released! CNN Toobin quits!
ALL SPONSOR AND SANTASURFING and MAUI CONDO GIVEAWAY CONTEST LINKS
Complimentary Notes (2) with each order of Pain Absolve and or Brain Fuel until August 13, 2022




ALL SANTASURFING / SPONSOR / MAUI CONTEST GIVEAWAY LINKS
Fake News throwing spaghetti on wall right now! ANYTHING to distract from the real news and elections! They are scared!
Is this resignation one of many to come?
Let me introduce Bruce Reinhart:
He served on the US Attorney team while they were investigating Epstein (back in 2007). Epstein got away with a hand slap while the lives of the victims were suffering! The very next day, Reinhart resigns as US Attorney and becomes a private attorney representing....you got it Epstein and his employees.
According to this article citing the New York Post, those employees included his scheduler, Sarah Kellen, and Nadia Marcinkova, both of whom were granted immunity in a controversial 2007 plea agreement.
At the time, Reinhart had just resigned from the South Florida US Attorney's Office and took over Kellen and Marcinkova's cases the following day.
The New York Post notes that Reinhart was later named in a civil lawsuit by two of Epstein's victims, who accused him of violating Justice Department policies.
Reinhart ultimately denied the allegations and insisted he was not a part of the federal investigation of Epstein, the New York Post adds.
In 2014 Reinhart formed an LLC named MMRH LLC then reinstates an entity in 2019. Why would a judge need to reinstate his registration for a P.A. (The designations refer to the law firm for which the attorney works and the way in which the firm is organized (e.g., corporation, partnership, sole proprietor, etc.). P.A. stands for Professional Association, which is a corporation)?
Fast forward to 2022, Reinhart was the judge for President Trump's civil lawsuit for RICO. The defendant list is long and includes the USA.
EYES ON TRUMP LAWSUIT Against the Swamp and USA Inc. Trump V. HRC and Swamp Rats / USA Inc. - Case 2:2022cv14102
He recused himself from the case June 2022. So let's connect some dots, Reinhart (as FL State Attorney) protected Epstein, quits and the next day represented Epstein's Clients / employees as an attorney. Epstein is close to the Clinton's. Clinton is named on flight logs to Epstein Island (below) and Hillary is now named in Trump's lawsuit for Racketeering:
He even talks positively about dirty Eric Holder. He donated to Obama.
Bruce Reinhart stayed long enough on Trump's lawsuit case and then later recuses himself! Don't you think he should have recused himself immediately?? Then 6 weeks later, he signs a Search Warrant to raid President Trump's Mar-a-Lago home and even today, there is no Affidavit. Search Warrant was released today with receipt of Contents taken yet there is NO AFFIDAVIT:
Anthony Gonzales - The US Attorney that signed this motion to unseal the Search Warrant background (https://www.justice.gov/usao-sdfl/pr/juan-antonio-tony-gonzalez-becomes-acting-us-attorney-southern-district-florida):
- he prosecuted a complex international money laundering investigation involving the Venezuelan parallel market.💥
- State Attorney's Office in the Racketeering/Organized Crime and Public Corruption Unit where he specialized in long-term, wiretap investigations of corrupt police officers and organized crime figures. 💥
- prosecution team obtaining convictions in the billion-dollar NTR/Elemetals gold money laundering prosecutions 💥
Is he a White Hat? With this resume, he is prime to take down dirty Wall Street and organized criminals and he is not afraid to prosecute!
President Trump's Reaction:
Q6 and Q167
Searching 33 on Q Trap's are set! Now watch it all play out!
Dan Scavino Changed his profile and background pic today:
Could it mean this?
Remember, President Trump talked about Cleaning house:
FINANCIAL NEWS UPDATES Several Large Chinese-Owned Companies Announce Plans To Delist From NYSE (msn.com) Binance seizes $450,000 deposited by the Curve hacker (msn.com) Yes, the IRS Has More Funding for Audits — but Americans Making Less Than $400K Aren't the Target (msn.com) Did Equifax's credit error affect you? Here's how to check. (msn.com) BlackRock announces new bitcoin trust, sends small token up 35% (msn.com) Every Big Goliath is angry that the little guys have built a massive army to take them all down!
God uses you, an ordinary person (in your eyes) to perform Extraordinary work!!! ____________________________________________________________________ Keep your Faith in God!!!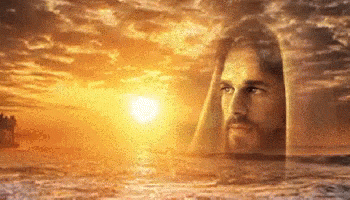 SALVATION PRAYER:


Disclaimer
All information / videos contained in our website are opinions only. Information is derived from Public information, News Articles & Social Media. We are not attorneys, accountants, financial advisors, in the medical field and or lobbyists.
Any information shared is not financial, medical and or legal advice.
This is only an opinion piece.