Trump needs you! How to Podcast - Basics and Tools needed
The very first step to podcasting is:
1. Decide what type of podcasting - Video or Screencast or both
Video - of you
Screencast - records the screen of what is shown on your device
Both - Picture in Picture screen to show your face while sharing your screen
2. What is your topic?
What is your audience?
Who do you want to attract?
3. Tools
Microphone (preferably with a mute function)
Device
Smartphone to record (phone speakers or other speakers you normally use) or record from your device microphone (not the best sound).
4. Write down your talking points.
Your first podcast will not always be your first one. You may podcast on a topic and realize you want to share more about a different topic.
Write it down. Many podcasters have by passed reading a script and talk from either experience, passion, knowledge, research. Yet it helps to write down your talking points.
5. Screencast platform. There are several screencast platforms to work with. Choose one that works for you. Some are free, some charge an annual or monthly fee.
6. Make it YOU. If you are doing video podcasts and you are concerned about a physical attribute, most viewers today are all about content of a story, not you.
7. Topic. Once you find your audience, then make the podcasts about them and what they would want to hear. Oftentimes, you can read comments and get an idea of what podcasts work and resonates with your audience.
8. ACTION. Okay, now the first podcast can be nerve wracking. It's okay, we all have to start somewhere. The first one may have its challenges, but then it gets easier with time.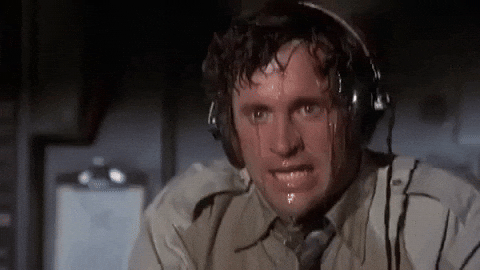 If you are talking news or current events, remember, you are the news now. Cable TV and Network news are getting exposed more and more because they are trying to push a narrative that they have been told to share. It's not about sharing the truth, but about their agenda. Right now, it is so important to share the real truth of current events.
If you are doing a podcast that is much like a tutorial, examples of how to do it will be most helpful. This is when you may need to get a tri-pod for your recording device.
Comments. If you receive a mix of comments, that is okay because you are getting a reaction from people.
Make sure your thought process is very clear. If it isn't, then chances are your audience won't understand it. I like to share pods and explain examples, because that helps people understand why the article is out there. I also like to share my opinions of it, yet I do my best to remind others to use their discernment.
Be YOU and put your own personality in it! One does not have to have a dancing squirrel to make it effective.
Time. My suggestion is to make it short and sweet. People that post on Tik Tok have short clips.
Now you have the basics of podcasting.
HAPPY RECORDING!!!