Re-posted! Trump's lawsuit includes us! Tucker talks holograms about Joe! Hedgies wedgies!
Updated: Aug 3, 2021
POSTED 1st VIDEO - HAD TO DELETE AND EDIT DUE TO YOUTUBE CENSORING VIDEO
SCAVINO CHANNEL POST ON JULY 4, 20201:
4 COUNTRIES THAT REJECT VACCINES
The 4 leaders that rejected the vaccines have all died!
John Magufuli, the late president of Tanzania; Hamed Bakayoko, who was Ivory Coast's prime minister; Ambrose Dlamini, who was prime minister of eSwatini; and Pierre Nkurunziza, who was Burundi's president. Left wing articles are now writing that all these leaders did not die because they rejected the vaccine, but because of their failing health.
JOE
US Military mission in Afghanistan to end August 31, 2021
TUCKER TALKS HOLOGRAMS ABOUT JOE
HUNTER'S LAPTOP CONTENT
Delivered to Chuck Grassley by the laptop repair person Jack Maxey.
Will the Hunter laptop contents come out? Some contents include Hunter supporting prostitution. Hunter's dad, Joe, got paid a lot of money for the dirty scheme the Hunter family did!
Listen to what President Trump says:
Will the real story on 9-11 ever be revealed? Will we find out about who the real terrorists were / are in that horrible act on 9-11?
What is interesting is that with any radical / terrorist type of activity, the markets are affected, and now that we are seeing more about the corrupt big banksters, how deep did this go? Does it trace back to the banksters? Central Banksters? We already learned how the Central Banks so wanted to have their controlled banks in Iraq and Afghanistan. Did the big banksters and hedgies short certain stocks to make billions...while thousands of innocent lives were lost?
How corrupt is the Central Bank? VERY! They never cared about humanity, only how to enrich themselves and control the people of each country!
January 6, 2021 riot truth bombs are slowly surfacing. What is interesting is that the markets were completely un-phased by this day of violence! Who was really behind this attack? We know many people posed as Trump supporters, but were not.
Markets reaction to Capitol Riot - Un-phased...this is not typical.
FINANCIAL NEWS YOU WON'T HEAR FROM MAINSTREAM
In this Bloomberg article, what I find interesting, is that Melvin's CEO wants his data scientists to scour social media and message boards to look for shares that retail investors are rallying around.
Oh my gosh...they now want to join the APE army or are they looking so that they could short that stock and bleed more?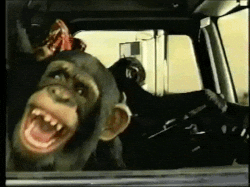 If anyone has direct connections with Dave Portnoy or mods on the WallStreetBets reddit board, this could be so much fun to throw off the hedgies by posting about garbage stocks and then let the hedgies data scientists run with those leads!
Just how broke is Melvin Capital...or shall we call it Melvin No Capital?
Here's an ARTICLE that may shed some light on Melvin No Capital.
It doesn't take a math genius to figure this out...Melvin has $11b in in Assets in January 1, 2021. He lost 30% is January. That puts him at $7.7B. Melvin gets a cash infusion from his hedgie buddies of approximately $3.2Billion for a piece of a position. That puts him at over $11B. He loses 46%, that would put him at $5.9B. Yet $3.2B came from his hedgie buddies, so that drops his actual position to $2.7B. So in essence, Melvin lost 75%! That is the real number.
And now he has his data scientists scour the internet? He's still flush with cash, yes...or is he broke? And his hedgie buddies won't comment. There is no mention of their naked shorts!
Oh doggie...this is going to bite them in the behind! Kitty Karma is on its way for these dirty hedgies!
Hey Hedgies, enjoy prison! Just like CPL!
AMC HEADLINES - SCARE TACTICS
Interesting how Loop Capital is now speaking out! How dirty is Loop Capital? Remember, Q reminded us to not lose focus on Loop Capital!
ELECTION AUDIT
PRESIDENT TRUMP'S BIG TECH LAWSUITS
And our Bossman did not leave any Patriots behind (in his lawsuits):