Trump's no star flag comm! Weird Lizzy funeral! GESARA comms again!
ALL SPONSOR AND SANTASURFING LINKS
Complimentary Notes (2) with each order of Pain Absolve and Body Sculpt (While supplies last)
For the next week through 9/17/2022 to 9/24/2022 - FOR COMBO ORDER PACKAGES (Buy 2 get 1 or Buy 3 get 2 Free) OF PAIN ABSOLVE OR BODY SCULPT, we are giving away a Sammy (plus the notes above)!
DAN SCAVINO RECOMMENDS NEW SEARCH ENGINE -

FREESPOKE.COM
WORLDWIDE FINANCIAL MARKETS UPDATE Rumble Rumblings today! Initial Public opening day and the stock is up nearly 40%! Dirty Fall street will do anything to make this stock or TMTG/DWAC stock tumble because they are MAGA / Trump Supporting stocks! Imagine that! In my humble opinion, TMTG / DWAC has been waiting over 100 days for a filing to get approved by the regulators and the regulators are purposely delaying it so that it would force the stock to stay stagnant. Rumble is out the gate and let's see how much they will try to hammer this stock! Rumble has nothing but good news about its growth.
Surfers and Anons are right again, and the news is now confirming it: Wall Street's biggest investors can't shake a nightmare about the US economy. And that fear is much worse than a recession. (msn.com) NAHB CEO gives grim assessment of housing market: 'We've given birth to a housing recession' (msn.com) Home builders say 'housing recession shows no signs of abating' as builder sentiment drops further (msn.com) The Housing Market Is About To Be Hammered (msn.com) Mark Zuckerberg's $71 Billion Wealth Wipeout Puts Focus on Meta's Woes (msn.com) We are more prepared for the implosion of the housing market and markets!
President Trump's Rally was so good and from the heart and so informative! His closing remarks played the Q song - WWG1WGA song!
Then when he exited, we saw a flag with no stars. I will share my opinion of the no white star flags at the end of this podcast.
The media is freaking out about his rallies and pointing to Qanon (rather than saying Q or anon):
WEIRD LIZZY FUNERAL
No Red Carpet and the World leaders had to wait in a line!!!
Then this happened...a Cardinal's piece of paper slipped out.
Let's not forget Bush Sr. funeral and the swamp rats got their envelopes:
This is incredibly weird!
My thoughts are this funeral was the end of their empire! The sadness in everyone doesn't seem to stem from the passing of a 96 year old leader, but the closing down of their regime!
Remember what SwampFoxSC and Raffa posted:
Interpretations of the Missing Stars on the American flag:
Then President Trump via his Il Donaldo account posted this gem: "She loved the King!!!"
President Trump has now made 2 admissions of being the King!!! This all ties in with everyone that has studied GESARA and that Trump is the King of all nations!
God Bless you and thank you for sharing truth, love and joy!!
Keep your Faith in God!!!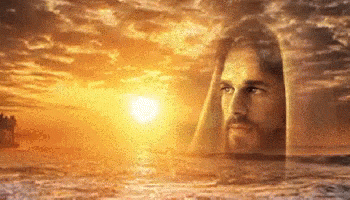 SALVATION PRAYER:


Disclaimer
All information / videos contained in our website are opinions only. Information is derived from Public information, News Articles & Social Media. We are not attorneys, accountants, financial advisors, in the medical field and or lobbyists.
Any information shared is not financial, medical and or legal advice.
This is only an opinion piece.