Big Tech is scared! Dr. Doom is doomed! Liberals still losing! Your smiles are contagious!
BIG TECH NEEDS A DICTIONARY
"Misinformation" is the new Big Tech censorship! Ben Shapiro makes headline news! SantaSurfing channels gets a video (with data from articles) removed! Video Titled "Gold Certificates by Treasury - DACA is unlawful! England opening! Victory within you!"
Hey Big Tech...get a dictionary. I cannot wait to talk about your "deception"/ misinformation! Or what about their fake news buddies that spew garbage all the time?
So I have a question, what happens when conservatives' information is real (like it is now)? What will happen to them? Can these Big Tech companies get sued for their slander? Libel? Deceit? When do these big companies get punished?
Just asking for at least 100M friends! Pretty sure this is just the beginning of our censorship.
DR DOOM IS DOOMED
Dr. Fraudchi was sure heated yesterday. He was whining like a big baby! He was just short of sounding like a very young spoiled brat toddler that takes no responsibility for his acts or inaction!
Thank you @theRecount for these clips of Dr Doom:
Let's not forget, the NIH is funded by the government! Why in the world do we pay these varmits for not doing their job?
LIBERAL ATHLETES TOOK A KNEE UNDER THE BIDEN ADMINISTRATION
These liberals are losing their minds and they also lost!
One of the funniest remarks to this!
Who is next??
YOUR SMILE IS CONTAGIOUS!!!
A Smile speaks many languages...in fact it speaks every single language in the world! And it is contagious!!
The beauty of each smile is the person that wears that smile. The beauty within you goes beyond the outward beauty....it's who you are within!
We are all attracted to the character of a person; the efforts to make memes to make a person smile, laugh, giggle or fall on the floor laughing; the love they give (in their own way); the joy they bring; the compassion they share; the happiness they give; the truth they share; the admitting of mistakes; the apologies they give; the love for humanity; their love for God shown in their acts. These are signs of the beauty in you. Men, women, boys and girls are beautiful! Sometimes, we can't see our / your own beauty, but you may see it in your loved ones, or your fur babies:
When they look at you a certain way, or hug you, or play fetch or they are just cute silly and playful, that is a lot of you! Think about it, a child mimics those they are around....a fur baby responds to the love you give them.
While looking in the mirror may be a bit challenging at times, then look at those that love you and think of what they would say about you. Then you will definitely smile!!
It takes one smile to have a ripple effect!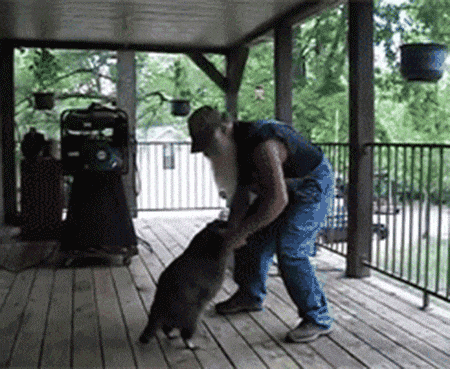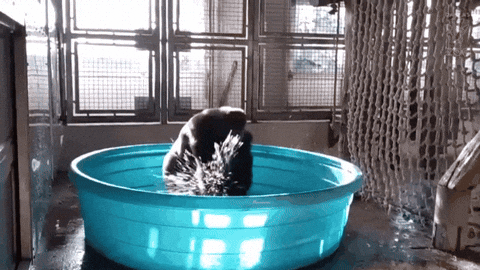 When you know all things work together for good according to God's plan, this gives us all a reason to smile! God's road to His greatness may be in a Sammy Van like this:
And where He takes us is all up to Him! And the journey together will give us some wonderful sights to see and enjoy!!!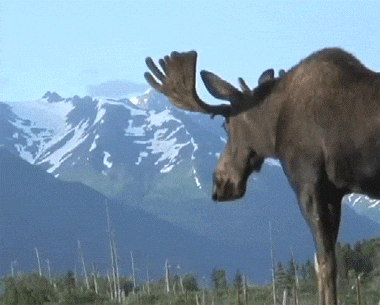 He wants us to strive for goals in life to prove He does answer You! Even if your goal to to make new friends of like minds, enjoy a great spiritually filled conversation, or achieve something significant in life.
I will say thank you to Big Tech for meeting all of you!!! If this is our path to Greatness...I'm so good for the power of your friendships and the beauty within YOU is....