FROM WINING & DINING to WHINING & CRYING! Trump posts "Pepe"! Media about Q!
ALL SPONSOR AND SANTASURFING LINKS
Complimentary Notes (2) with each order of Pain Absolve and Body Sculpt (While supplies last)
For the next week through 9/17/2022 to 9/24/2022 - FOR COMBO ORDER PACKAGES (Buy 2 get 1 or Buy 3 get 2 Free) OF PAIN ABSOLVE OR BODY SCULPT, we are giving away a Sammy (plus the notes above)!
DAN SCAVINO RECOMMENDS NEW SEARCH ENGINE -

FREESPOKE.COM
WORLDWIDE FINANCIAL MARKETS UPDATE Markets are down, China just sanctioned Taiwan, UK pound is down, and CFVI / Rumble made a genius move to go public on Monday instead of today! So many bombs posted on SantaSurfing.Locals.com.
PEPE GOT TRUMP'D!!!
Anons (us) call the frog "Pepe"!
Remember President Trump posted a photo of himself wearing a Q pin:
Reporters are going bonkers about all of this!
These liberal reporters are left speechless and red pilling at the same time. Now they have their viewers searching for Q posts. Or Q threads or things that are Q related. Remember they will still search "QAnon". We know it's either Q or Anon, but let's help them out by tagging our posts with "QAnon". FROM WINING & DINING to WHINING & CRYING! Martha's vineyard residents just added 50 more to their population count and well...the residents are not happy about it!
Wait a minute!!! This resident must not be that smart in math!
The recent count is 14,621 homes with 56% as seasonal homes! That would leave approximately 8,187 homes available for immediate housing! The liberal left are such big hypocrites! They scream that the illegals need to come to America illegally, not care about their housing conditions, because all the left wants are to get their votes and win by cheating...again! And the left is doing NOTHING for the American people right now! DeSantis was incredibly thoughtful about the humane factor for the migrant families and moved them to Martha's Vineyard because DeSantis selected a very nice place for them to land!
Here is a great clip of Jesse Watters' report and I added some digs into this:
Jesse went there! He mentioned Hillary's place of residence Chappaqua. Run a Freespoke.com search on her crimes and this report from Chuck Todd and you will see that searching "Hillary Clinton Covered up pedophilia ring at State Department" leads to many articles with the same YouTube Video link that got taken down / suspended! Doesn't that tell you how much Big Tech kept helping this dirty filthy swamp rat cover her crimes!
Hillary's team threatened NBC if they continued with the story.
Back to Martha's Vineyard and the hypocrisy from the left, they are so desperate that they cannot keep up with all their unicorn biased narratives. One day they love humanity, the next day they call helping humanity...inhumane! President Trump is trolling the heck out of Fake News that he is primed to troll them more at his Rally tomorrow night!
Remember, you are still watching a movie!
God Bless you and thank you for sharing truth, love and joy!!
Keep your Faith in God!!!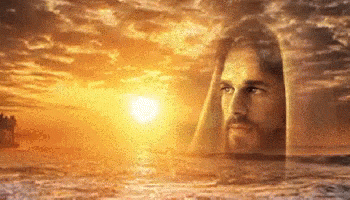 SALVATION PRAYER:


Disclaimer
All information / videos contained in our website are opinions only. Information is derived from Public information, News Articles & Social Media. We are not attorneys, accountants, financial advisors, in the medical field and or lobbyists.
Any information shared is not financial, medical and or legal advice.
This is only an opinion piece.